Door Store Perth – What Alternative Doors Offers
Alternative Doors is a premier door store providing gorgeous, high quality bifold doors for our customers throughout the Perth area. Our team specialises in manufacturing and installing custom-made aluminium bifold doors, stacking and sliding doors, French doors, pivot doors, and aluminium windows for both commercial and residential clients.
Our primary focus is on aluminium because we believe it offers the greatest advantage overall, but we also supply a range of timber doors in styles including bifold, French, and more.
Our Premium Installation Service
Alternative Doors offers a premium installation service – we'll coordinate the whole process, so you can get the job done with minimal fuss at your end. Whether you need new bifold doors or aluminium windows, our door and window installers will get the job done on time and stress-free.
Get Your Custom Made Doors & Windows from Perth's Door Specialist
When you choose our door store, you are choosing Perth's leading door specialists. The team here at Alternative Doors includes registered builder and installation experts with many years of experience. We can undertake any job, from home installation to large commercial projects, and we easily handle oddly shaped or angled door and window frames.
Alternative Doors Stands for High Quality and a Great Experience
Not only are our door and window installers the best in the business, our products are top quality as well. All of our aluminium products are expertly crafted from top-quality aluminium using marine grade stainless steel hardware, then finished with 6.38mm laminated glass for extra strength.
We use only the best fittings and hardware for our doors. So you can rest assured that the frame, locks, handles, and all other hardware in your new door will be of the highest quality. Our commitment to superior products is matched by our customer service values. Our door and window installers provide friendly, professional, and personalised service every time.
Discover a Better Alternative Today
Whatever your door or window needs in Perth, the team at Alternative Doors can help. Our door and window installers can offer you a free online quote, or you can call us on 0459 992 444 or enquire online to discuss your project with us. Get in touch with Perth's leading door store and discover a better alternative today!
Our Happy Customers
Alternative Doors – The Bifold Door Specialists
As featured on Channel 9's The Block!
See how Alternative Doors helps with the amazing transformation of Matt & Kim's new outdoor living space.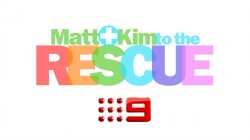 WATCH NOW!


HOLDS:
Security Consultant
Security Installer Licence